I volunteered my design work to the Opportunity Council (serving the homeless) to create this set of 2015 Dine Out promotional materials. They requested that I use the chef's toque illustration from the previous year's campaign in my re-design.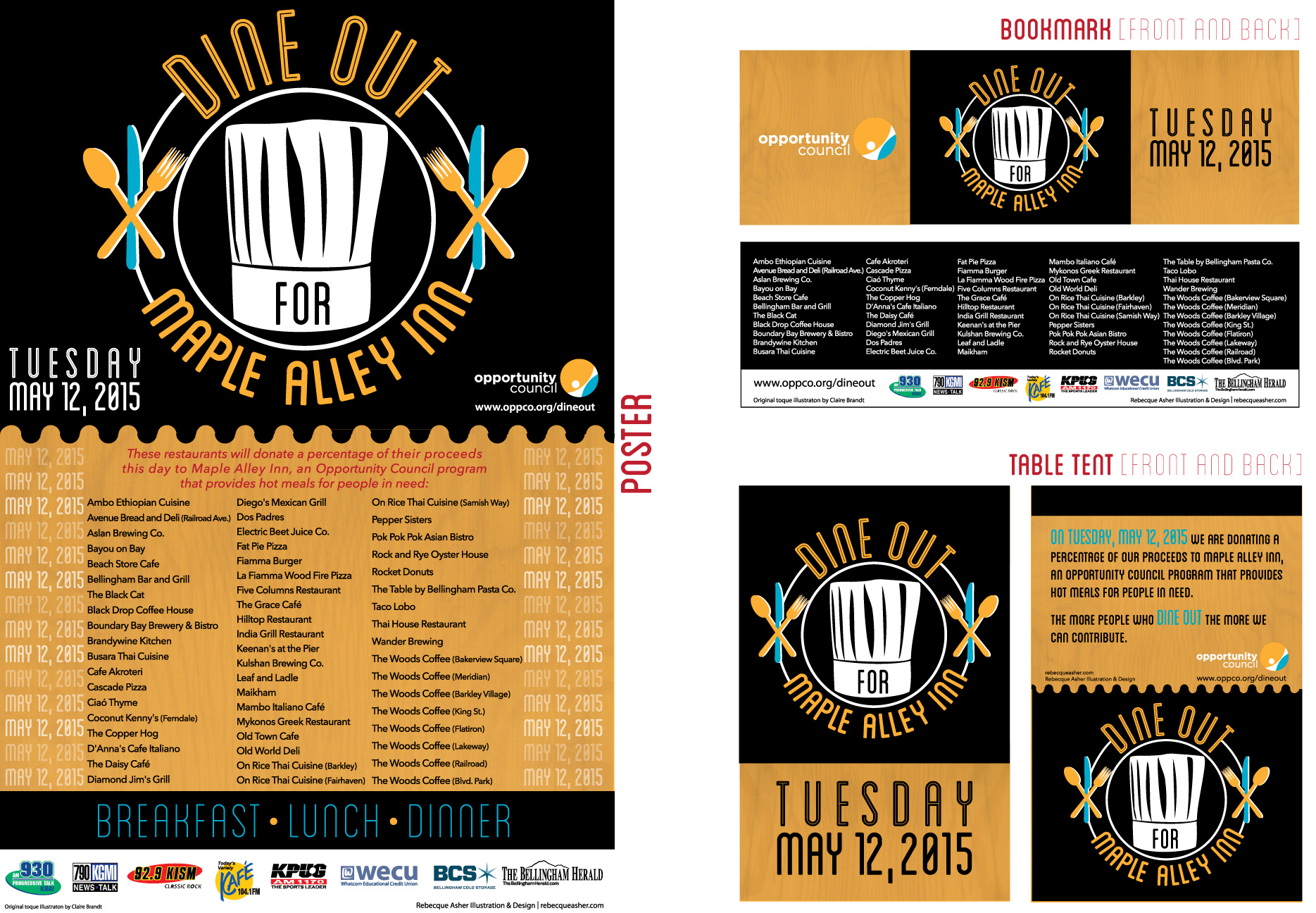 All rights reserved. © 2016 Rebecque Asher
Four additional poster options for the Opportunity Council's "2015 Dine Out" event that utilized their Pantone logo colors.
All Rights Reserved. © 2016 Rebecque Asher